SHADOWPLAY SPLICE top - Musk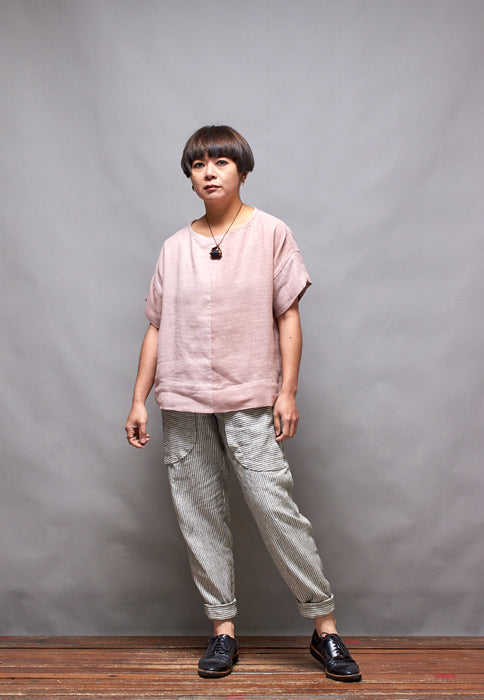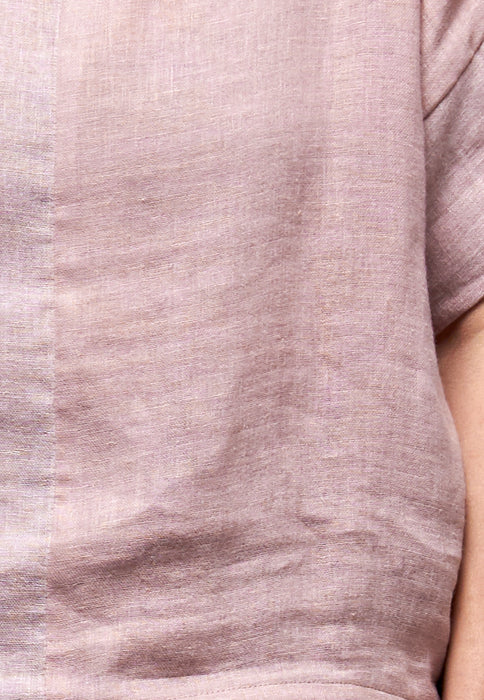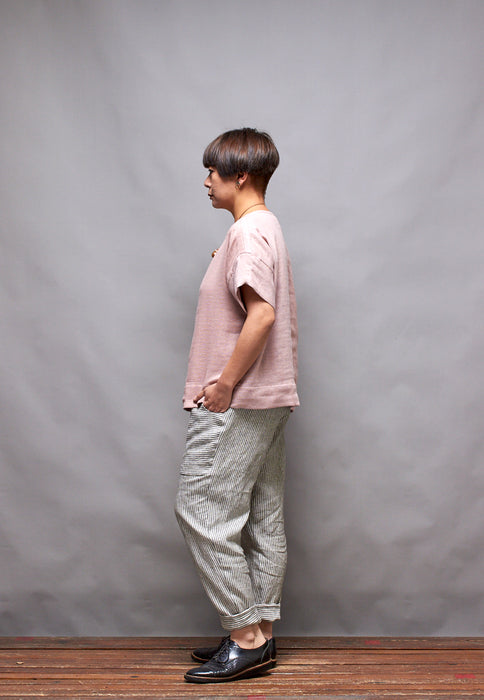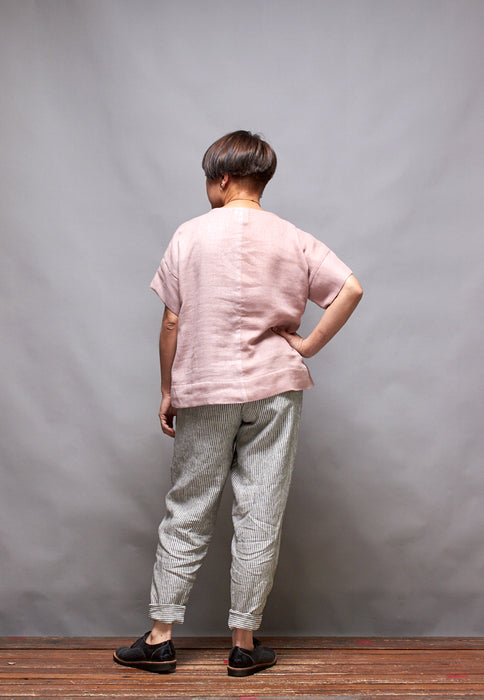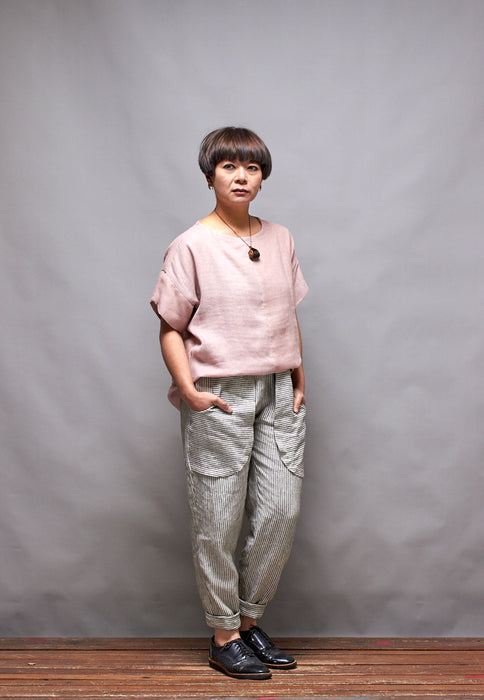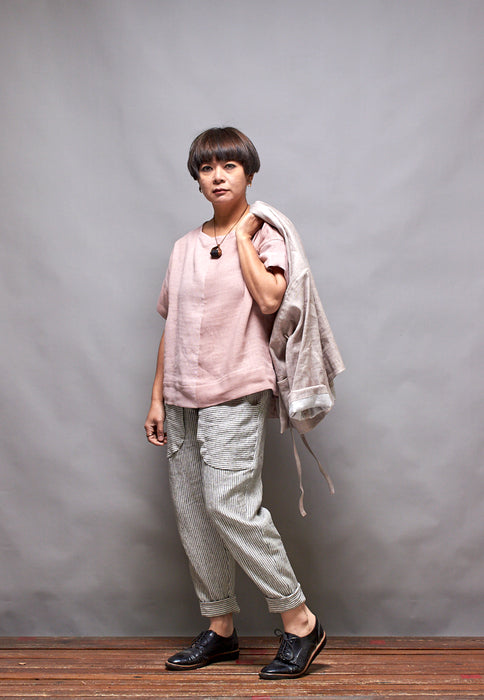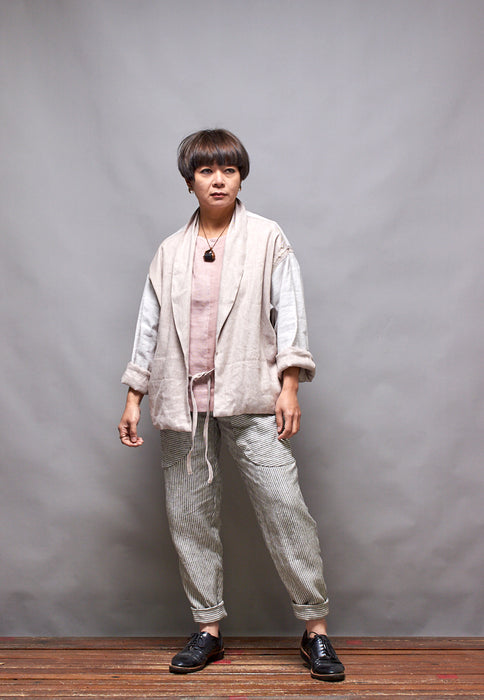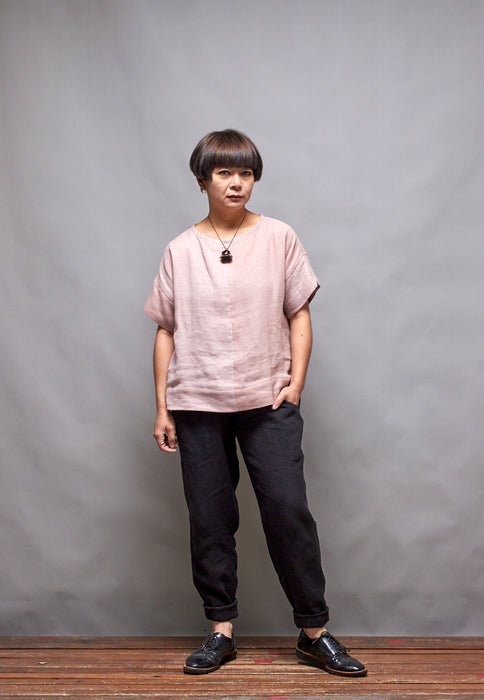 LAST CHANCE
The Shadowplay Splice top combines fabric cuttings from remnant parts from other garments to create this low-to-zero waste design.
An all-occasion, all-encompassing style, the Shadowplay top is a design for every wardrobe. It's a loose-fitting box top with reinforced shoulder seams for extra durability - a perennial classic, built to last. This one is constructed in unique two layer of super light gauze fabric that's held in place by fine stitches - creating a plush, comfort quality like wearing a cloud.
NOTE Whilst this garment is a sturdy quality, it is also delicate due to the open gauze weave of the fabric. Best to keep cats and velcro away from this garment! Avoid wearing jewellery that catches and carrying bags across the body with this top.
MATERIAL
55% Linen 45% Cotton, double gauze

Fabric made in Japan
MODEL Juliana is wearing Size S.
JULIANA measures Height 160cm, Bust 86cm, Waist 79cm, Hips 94cm.

SIZE GUIDE - SEE LOOSE-FIT STYLE